Providenciales, Turks and Caicos Islands (Wednesday, February 3, 2016) - FortisTCI is pleased to announce the appointment of Miss Alexandria Missick to Director of Legal Services within the Executive Services Division. The appointment was effective on Monday, January 11, 2016.
Miss Missick obtained her Bachelors of Law with Honors from the Nottingham Trent University in Nottingham, United Kingdom. She obtained her Post Graduate Diploma in Legal Practice from The College of Law, London. Miss Missick's previous professional experience includes serving with Scotiabank (Turks & Caicos) Ltd. as Manager of Compliance & Legal Services and Manager of Human Resources. In her new role as Director of Legal Services at FortisTCI, Miss Missick will be responsible for the effective and efficient management of the legal function, provision of legal advisory services, providing support to the Board of Directors, ensuring effective management of all legal and contractual risks and overseeing the work of outside legal counsels.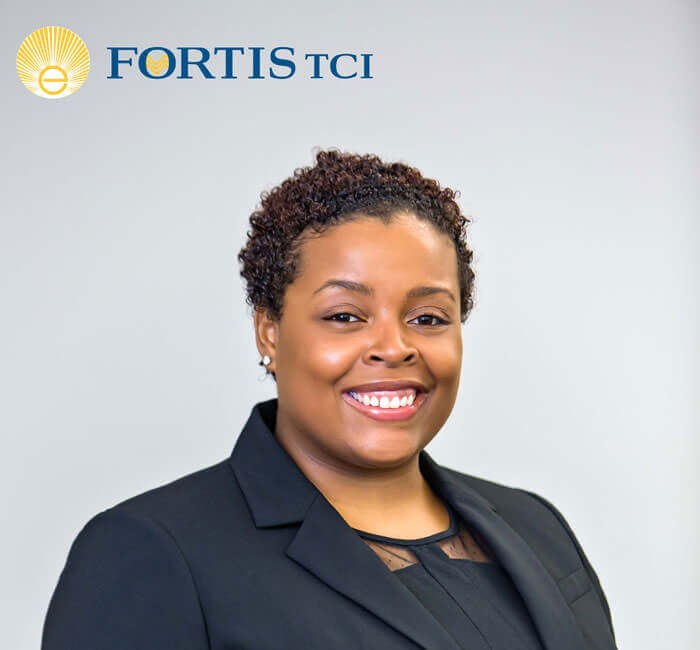 FortisTCI President and CEO, Eddinton Powell said, "This appointment is consistent with the maturity of the organization and with our policy of identifying and recruiting high quality local talent at every level within the Company. We have complex local and international stakeholders and reporting obligations, including capital markets. This is a key position, and with Alexandria's educational background and professional experience, we are confident that she will serve the Company well. We are pleased to welcome her to the FortisTCI team."
Miss Missick is the current President of the Compliance Association of the Turks & Caicos Islands and is the former Secretary of the Banker's Association of the Turks & Caicos Islands.
Notes to Editors:
1) FortisTCI Limited (FTCI) is a wholly owned subsidiary of Fortis Inc. located in Newfoundland, Canada and is the sole provider of electricity in Providenciales, North Caicos, Middle Caicos, East Caicos and adjacent Cays, and South Caicos. In August 2012, Turks and Caicos Utility Limited (TCU), which is the sole provider of electricity on the Islands of Grand Turk and Salt Cay, was acquired by FTCI. Together the two companies serve more than13, 500 electricity customers in the Turks & Caicos Islands archipelago. FTCI and TCU have an aggregate diesel-fired generating capacity of approximately 75 megawatts. For additional information, visit FortisTCI
2) Fortis is a leader in the North American electric and gas utility business, with total assets of approximately $28 billion and fiscal 2014 revenue of $5.4 billion. Its regulated utilities serve more than 3 million customers across Canada and in the United States and the Caribbean. For more information, visit www.fortisinc.com or www.sedar.com.
CONTACT:
Allan Robinson
VP, Customer & Corporate Services
FortisTCI Ltd
Tel: 649-946-4313 Ext. 2507
Email: arobinson@fortistci.com