rovidenciales, Turks and Caicos Islands (May 27, 2015) - Congratulations to 2009 FortisTCI Scholarship recipient TeAndra Thomas, who after five years of intense studies abroad, has attained her Bachelor of Engineering (B.Eng.) from Memorial University of Newfoundland. TeAndra is now the third scholarship recipient of the Company to complete an engineering program at the university level, embarking upon a long-term career with Fortis.
Ready and excited to resume work during the first week of July 2015 with her new accolades, TeAndra shared some of her thoughts on this chapter of her life. She said, "This experience is one I will carry with me for the rest of my life. It has played a formative role in my growth and maturity; ultimately it has made me a better, stronger and more determined person. Not only has it changed my life but it has afforded me the opportunity to impact the lives of others especially in the Turks and Caicos Islands. I wish to thank my family for their love and support throughout this journey and FortisTCI for the opportunity to realize my academic pursuits."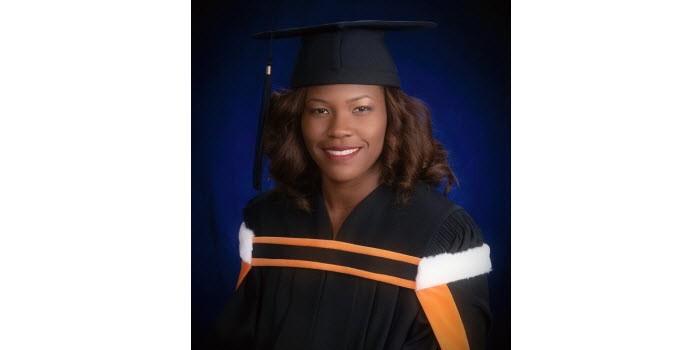 The graduation ceremony will take place tomorrow, Thursday, May 28, 2015 at the MUN Arts and Culture Centre in Newfoundland. TeAndra will be surrounded by family and friends as she is presented with her diploma. What makes this achievement even more special is that TeAndra studied with a concentration in mechanical engineering, traditionally a male dominated field. At the young age of 23, TeAndra is now the first known female mechanical engineer from the Turks and Caicos Islands.
The FortisTCI family applauds TeAndra and looks forward to her safe return home where there is no doubt she will continue to excel as a professional engineer with the Company. President and CEO Eddinton Powell said, "We are extremely proud of TeAndra's hard work and congratulate her on this major milestone. TeAndra's accomplishment epitomizes one our core beliefs, that the currency of the future is knowledge."
Notes to Editors:
1) FortisTCI Limited (FTCI) became a wholly owned subsidiary of Fortis Inc. located in Newfoundland, Canada in August 2006. Turks and Caicos Utility Limited (TCU), which is the sole provider of electricity on the Islands of Grand Turk and Salt Cay, was acquired by FTCI in August 2012. FTCI is the sole provider of electricity in Providenciales, North Caicos, Middle Caicos, East Caicos and adjacent Cays, and South Caicos. Together the two companies serve more than 13,000 electricity customers in the Turks & Caicos Islands. The Utilities have an aggregate diesel-fired generating capacity of approximately 76.42 megawatts. Additional information on FortisTCI can be accessed at www.fortistci.com.
2) Fortis Inc. is a leader in the North American electric and gas utility business, with total assets of approximately $28 billion and fiscal 2014 revenue of $5.4 billion. Its regulated utilities account for approximately 93% of total assets and serve more than 3 million customers across Canada and in the United States and the Caribbean. Fortis owns non-regulated hydroelectric generation assets in Canada, Belize and Upstate New York. The Corporation's non-utility investment is comprised of hotels and commercial real estate in Canada. For more information, visit www.fortisinc.com or www.sedar.com
CONTACT:
Allan Robinson
VP, Customer & Corporate Services
FortisTCI Ltd
Tel: 649-946-4313 Ext. 2507
Email: arobinson@fortistci.com