Providenciales, Turks and Caicos Islands (Wednesday, August 16, 2017) – Twenty-five high school students and three college interns completed summer employment at FortisTCI on Friday, 11th August, under the Company's 2017 Student Intern Program (SIP) Summer Student Employment (SSEP) Program.
Two groups of high school students worked for a two-week period to gain hands-on experience in their respective fields of interests within the Company. The first group of 12 students began working Monday, 17 July. These students were Travante Brown; Lexcianna Stubbs; Shanta Been; Gianna Roberts; Juan Williams; Christhofer Lugo; Roshawn Cox; Yana Alessandra Villanueva; Christina Tanis; Ira Carmela Ongjoco; Declan Beresford and Alysse Maynard.
A second group of 13 students worked from 31 July through 11 August. They were DeAjah Smith; Melchisedek St. Fleurent; Briann Gardiner; Christnichard Louinie; Delekia Handfield; Lea-Biema Dorestin; Nathan Bernadine; Christella Jeangilles; Alexis Taylor; Mea Forbes; Rodneyson Jean; Micah Butterfield and Jessa Charles. These students represented several schools from across the islands.
This year's three college interns were Loren Hall, Ebeni Ingham and Zindzi Hamilton.
Ms. Hall recently graduated from British West Indies Collegiate, where she distinguished herself as the best performing student in her area of interest in year 12, and was the Valedictorian. As of September, she expects to be at the University of Liverpool, where she will pursue a dual major in Marketing and Public Relations.
Ms. Ingham is a graduate of H.J. Robinson High School and successfully completed her Associates of Applied Science degree in Accounting at Monroe College in June 2017. She will attend Tuskegee University this fall, where she will pursue a dual undergraduate degree in Accounting and Business Information Systems.
Ms. Hamilton is a graduate of British West Indies Collegiate and has an Associate of Arts degree from Broward Community College, Davie, Florida. She is currently pursuing a Bachelor of Science degree in Journalism at the College of Journalism and Communications, University of Florida.
Ruth Forbes, FortisTCI Senior Vice President of Corporate Services and CFO, said, "FortisTCI is committed to providing work experience opportunities where students can utilize their talents and skills to help determine and advance their careers. We were delighted to host these students and were impressed with the energy and enthusiasm they brought to the various departments to which they were assigned."
FortisTCI's SIP and SSEP programs serve to expose students to various professional careers within the electric utility industry.
The SIP enables high school students to experience a highly developed workplace environment and understand the types of career paths available at electric utilities. Students must be in either fourth or fifth form and attend a TCI high school recognized by the Ministry of Education. They are required to present a recommendation letter from their principal or guidance counsellor and the application process includes submission of essay outlining why they should be hired as an intern.
The SSEP recruits college students and provides an opportunity for them to apply theoretical knowledge to real-world situations under the supervision of FortisTCI professionals. Students enrolled in the SSEP work with the Company for a two-month period. College students must demonstrate a Grade Point Average of 3.0 or higher and are required to submit an official transcript, attendance record and two letters of recommendation, as part of a competitive application process.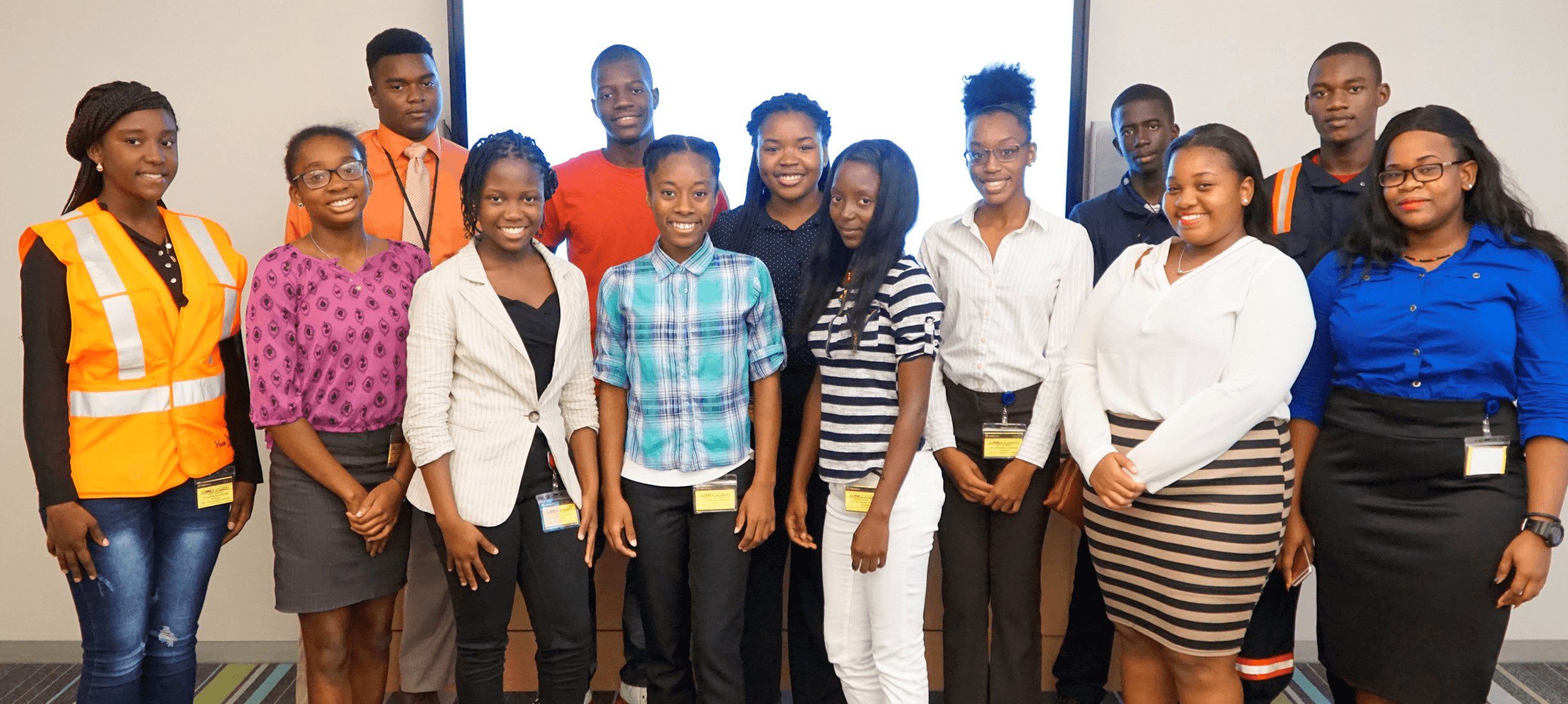 Members of the FortisTCI management team welcomed college and high school students to the Company's Summer Student Employment and Summer Intern Programs.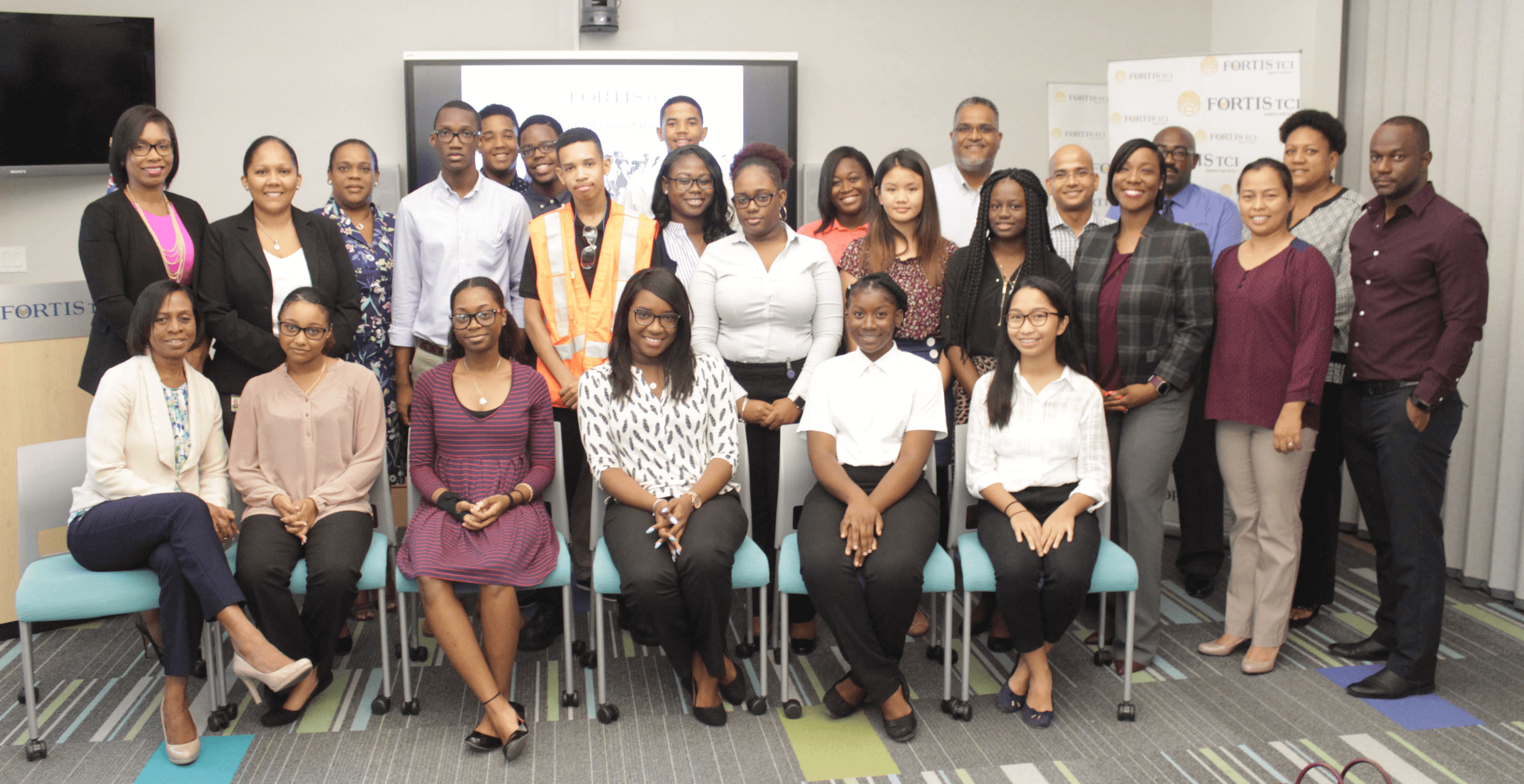 High school students at FortisTCI at the start of their two-week summer employment with the Company.
Notes to Editors:
FortisTCI Limited (FTCI) is a wholly owned subsidiary of Fortis Inc., and is the sole provider of electricity in Providenciales, North Caicos, Middle Caicos, South Caicos, East Caicos and adjacent Cays. In August 2012, Turks and Caicos Utility Limited (TCU), which is the sole provider of electricity on the Islands of Grand Turk and Salt Cay, was acquired by FTCI. Together the two companies serve more than 14,500 electricity customers in the Turks & Caicos Islands archipelago. FTCI and TCU have an aggregate diesel-fired generating capacity of approximately 82 megawatts. For additional information, visit www.fortistci.com

Fortis is a leader in the North American regulated electric and gas utility industry with assets of more than CAD$48billion. The Corporation's 8,000 employees serve customers at utility operations in five Canadian provinces, nine U.S. states and three Caribbean countries. Fortis shares are listed on the TSX and NYSE and trade under the symbol FTS.
Additional information can be accessed at www.fortisinc.com, www.sedar.com or www.sec.gov
CONTACT:
Talisha Simons
Director of Corporate Communications & Public Affairs
FortisTCI Ltd
Tel: 649-946-4313 Ext. 2519
Email: tsimons@fortistci.com