Providenciales, Turks & Caicos Islands, (Tuesday, May 11th, 2010) - PPC Ltd has partnered with the Department of Environmental and Coastal Resources (DECR) in an effort to promote environmental conservation in the Turks and Caicos Islands. The power company continues to be an avid sponsor of the Bight Park, an area designated and maintained by the DECR to be enjoyed by residents and visitors alike. PPC representatives were on hand to make the $12,000 cheque presentation to the DECR and employees of PPC are already organising days during which they will help clean-up and maintain the park.

The Bight Park is used for a variety of recreational as well as educational purposes and the DECR has identified key areas where PPC's donation can be put to good use. Additions are planned for the children's recreational area of the park as well as the initiation of a public awareness programme to promote biodiversity conservation and management throughout the islands.

Wesley Clerveaux, Director of the Department of Environmental and Coastal Resources (DECR), expressed his gratitude stating that, "This donation by PPC will go a long way in helping ensure that the Park is maintained and remains available for use by the public. We encourage business and public groups to keep the Bight Park in mind when planning recreational activities."

Eddinton Powell, CEO of PPC said, "As part of PPC's commitment to promoting youth development we will continue to support the DECR on the maintenance of the Bight Park. Our support for the DECR also goes with our mandate to do what we can to protect our environment. We also encourage other corporate entities to be mindful of their effect on the environment and do all possible to help protect our environment."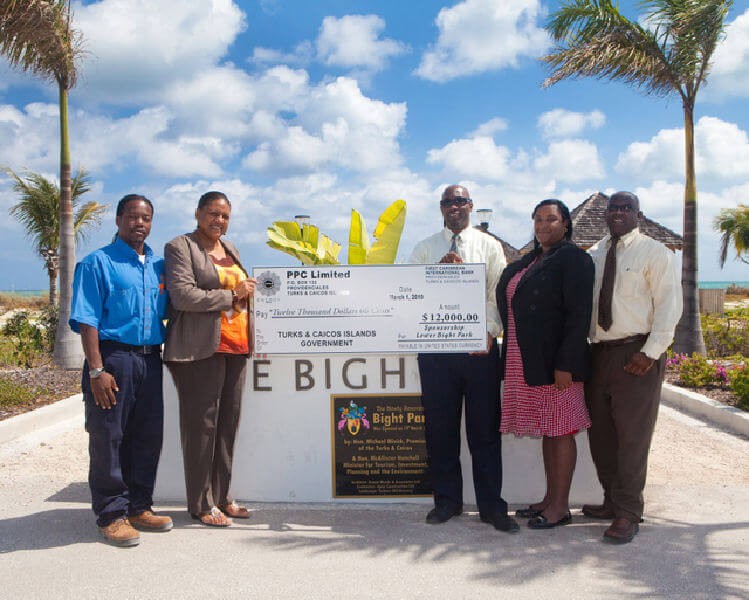 Photo Caption: (L to R): Enchando Stubbs from PPC; Daphne Brooks-Penn, PPC's Manager of Corporate Services & Company Secretary; Wesley Clerveaux, Director of DECR; Ingrid Forbes of PPC and Allan Robinson, PPC's Vice President of Customer and Corporate Services.