Providenciales, Turks and Caicos Islands (Wednesday, October 21, 2015) – Standards & Poor's (S & P), the world's leading provider of independent credit ratings, at the conclusion of its recent annual review of FortisTCI (the "Company"), confirmed the Company's investment grade credit rating of 'BBB' (Outlook: Stable). Most companies are issued a rating based on their financial strength, future prospects and past history. Companies that have manageable levels of debt, good earnings potential, strong management, and a good debt-paying record, will have good credit ratings. An investment grade credit rating means that the Company's financial position will enable it to meet its debt obligations.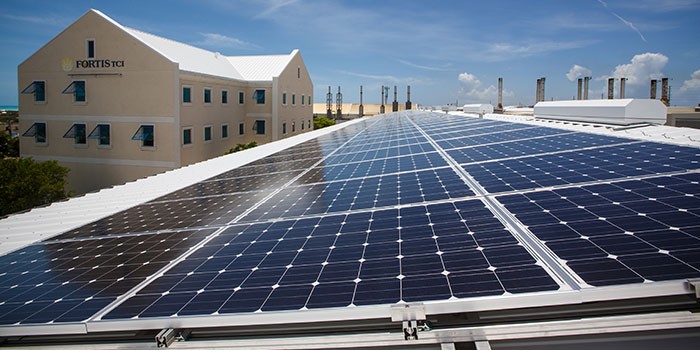 The electric utility business is a very high capital-intensive industry and requires access to debt markets to fund capital investment projects over several years. Having an investment grade corporate credit rating enables the Company to attract debt investors. In 2014, FortisTCI was able to source ninety million dollars in the New York Debt Market, becoming the first local company to do so. In addition, it is acknowledged that the international investment profile of countries benefit significantly when privately owned companies in their jurisdictions are able to achieve investment grade credit ratings and access international debt markets.
The report issued by S&P revealed several strengths that helped FortisTCI maintain its 'BBB' rating. Including a simple cost-of-service style regulation, the ability to recover cost in a timely manner (including commodity costs), a strategic relationship with its parent Company, and the ability to produce stable cash flow. The report stated, "The outlook also reflects our expectation that there will be no material changes to the licensing agreement and tariff structure."
On the downside, S&P also reported that weakening in the Turks and Caicos Islands economy and unfavourable changes in the regulatory structure or operating license could have an adverse effect on the outlook. It assumed, "The regulatory structure is relatively stable, there will not be any major reforms to the regulatory structure and that FortisTCI will not experience any material adverse regulatory decision."
FortisTCI President & CEO Eddinton Powell said, "We are pleased to have maintained our investment-grade rating, ensuring that we have access to funding essential to our operations. The support of our parent company, Fortis Inc., continues to be critical. At current projection, we forecast capital investments of approximately one hundred and thirty million dollars ($130,000,000), over the next five years, to meet expected economic growth and to sustain our existing assets. The utility business remains one of the most capital-intensive industries in the world and our service quality and reliability depend on the level of investment we make."
FortisTCI is a vertically integrated electric utility company and is responsible for generation, transmission, and distribution to almost 14,000 customers across the Turks and Caicos Islands. Future investments include new transmission lines to North Caicos, generation portfolio expansion, Grace Bay substation, Grand Turk facilities, and renewable energy infrastructure.
Notes to Editors:
1) FortisTCI Limited (FTCI) is a wholly owned subsidiary of Fortis Inc. located in Newfoundland, Canada and is the sole provider of electricity in Providenciales, North Caicos, Middle Caicos, East Caicos and adjacent Cays, and South Caicos. In August 2012, Turks and Caicos Utility Limited (TCU), which is the sole provider of electricity on the Islands of Grand Turk and Salt Cay, was acquired by FTCI. Together the two companies serve almost 14,000 electricity customers in the Turks & Caicos Islands archipelago. FTCI and TCU have an aggregate diesel-fired generating capacity of approximately 75 megawatts. For additional information, visit
www.fortistci.com
2) Fortis is a leader in the North American electric and gas utility business, with total assets of approximately $28 billion and fiscal 2014 revenue of $5.4 billion. Its regulated utilities serve more than 3 million customers across Canada and in the United States and the Caribbean. For more information, visit www.fortisinc.com or www.sedar.com
CONTACT:
Allan Robinson
VP, Customer & Corporate Services
FortisTCI Ltd
Tel: 649-946-4313 Ext. 2507
Email: arobinson@fortistci.com