Providenciales, Turks and Caicos Islands (Friday, December 10th, 2021) –Employees across the company including those with tenures as long as 30 to 36 years were honored at FortisTCI's Long Service Awards held at the Shore Club Resort in Providenciales on Saturday, December 4, 2021. The appreciation event is held once every five years and underpins the company's robust people management strategy.
The longest-serving male employee was Manager of Facilities Management Anthony Williams, with 36 years of service. The longest-serving females were Senior Customer Service Representative Patricia Hamilton, and Supervisor of Billing and Collections Roxie Williams, with 30 years of service. There were six other employees with three decades or more of continuous service, namely Franklyn Been (35 years), Richard Stubbs (34 years), Warren Madden (33 years), Gary Lightbourne (32 years), Dale Taylor (30 years), and Alvin Harvey (30 years).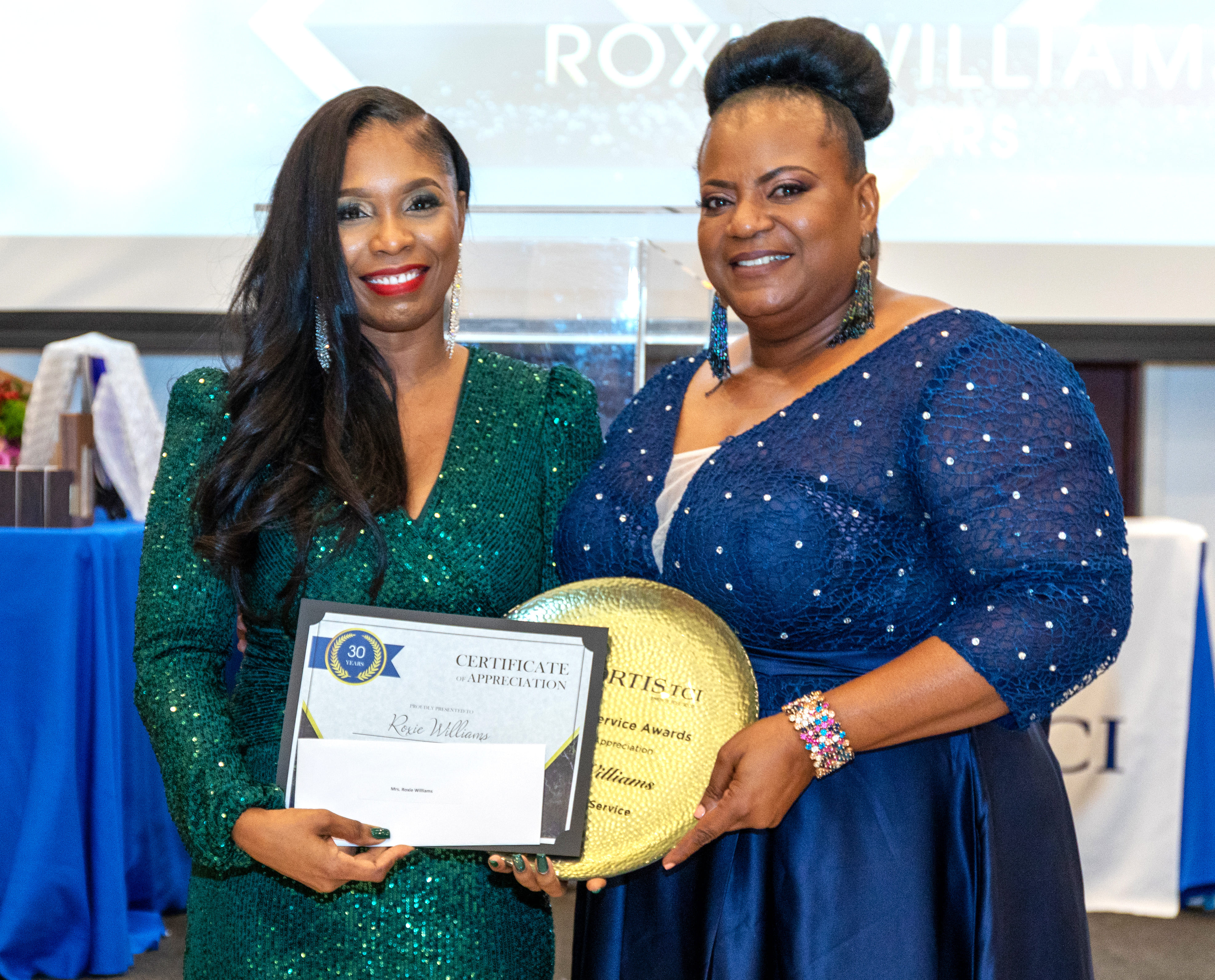 A total of 42 persons recorded 5-9 years of service, 59 employees recorded 10-19 years, and 16 employees recorded 20-29 years of service. Only 25 employees registered under five years of service, and the majority of these persons have been with the company for at least 2-4 years with only six recent recruitments.
FortisTCI continues to demonstrate strong corporate social responsibility through its employee volunteer program, and directly supporting causes that matter to the community. The event recognized the top performers in community service namely Corelle Kelly, Mervin Forbes, Ladonna Bassett, Claudia Munnings and Floyd Williams.
The President's Spotlight Award was a new feature to the event. Operations Officer, Gary Lightbourne, the sole employee based on Salt Cay who has served the tiny community for 32 years, is the first recipient. A surprise visit by the President and CEO to present the award was captured on video and aired during the event. Senior Environmental Health and Safety Officer, Eustace Musgrove, received the President's Service Award for embodying the values of the company, leading by example and championing the company's strong safety culture for the past 19 years.
This year's event also included employee choice categories, and the recipients were: Team Player Award - Anderson Walkin, Most Innovative Award - Devino Missick, Most Inspirational Award - Eustace Musgrove, Top Leader Award - Gregory Thomas, Exceptional Growth Award - Callis Jones, and Outstanding Customer Service Award - Lillian James. The most valuable players across the three major divisions within the company were Kayla Lightbourne, Kebba Morgan, and Nore Verdieu.