Providenciales, Turks & Caicos Islands, Wednesday, March 23, 2016 - FortisTCI Limited is gearing up for its 4th Plenary Session, slated to be held on Wednesday, March 30, 2016, at Beaches Resort & Spa Turks and Caicos. The event will be held under the theme "Caribbean Opportunities and Threats in the Information Age." Headlining this year's session is the Rt. Hon. Owen Arthur, former Prime Minister of Barbados.
The Plenary Session is one of the Company's primary annual community events and precedes the FortisTCI internal strategic planning meetings. The purpose is to provide a platform in which all stakeholders can discuss and engage in a politically neutral environment, current global, regional and local matters affecting the country and the economy.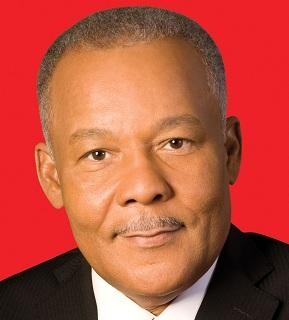 The keynote address from the Rt. Hon. Owen Arthur will highlight global and regional economic development. Other guest speakers will include Melissa Marchand, Caribbean Strategy Director for Global News Matters, presenting on 'The Digital Age', and Economist, Professor Gilbert Morris, who will address the audience on 'Caribbean Prosperity in a Technologically-Driven World'.

This year's Plenary will also feature a panel discussion led by Rev. Father Bernard Been. Guest panelists will include Oswald Simons, Deputy Chairman of the Financial Services Commission, and Larry Lawrence, Country Manager for FirstCaribbean International Bank. The panel will engage on topics relating to education, finance and the opening of Cuba's tourism industry.

Wednesday's event is expected to be attended by roughly 200 stakeholders throughout all sectors in the Turks and Caicos Islands. This includes members of Government, political representatives, educators, bankers, a cross-section of the local business community, entrepreneurs, hoteliers, religious and community leaders, FortisTCI employees, local college and college prep students, and members of the media.
Notes to Editors:
1) FortisTCI Limited (FTCI) is a wholly owned subsidiary of Fortis Inc., and is the sole provider of electricity in Providenciales, North Caicos, Middle Caicos, South Caicos, East Caicos and adjacent Cays. In August 2012, Turks and Caicos Utility Limited (TCU), which is the sole provider of electricity on the Islands of Grand Turk and Salt Cay, was acquired by FTCI. Together the two companies serve almost 14,000 electricity customers in the Turks & Caicos Islands archipelago. FTCI and TCU have an aggregate diesel-fired generating capacity of approximately 75 megawatts. For additional information, visit
www.fortistci.com
.

2) Fortis Inc. is a leader in the North American electric and gas utility business, with total assets of approximately $29 billion and fiscal 2015 revenue of $6.7 billion. Its regulated utilities serve more than 3 million customers across Canada and in the United States and the Caribbean.
CONTACT:
Allan Robinson
VP, Customer & Corporate Services
FortisTCI Ltd
Tel: 649-946-4313 Ext. 2507
Email: arobinson@fortistci.com