Providenciales, Turks and Caicos Islands (Thursday, August 18, 2022) - FortisTCI is pleased to announce that Cargo Express/Tropical Shipping and Sam's Club have signed onto the Utility-Owned Renewable Energy (UORE) program.
FortisTCI has leased the 18,000 square foot roof space of Sam's Club, a grocery wholesale business on Leeward Highway in Providenciales, to install a 312.8 kW solar photovoltaic system. Once commissioned, the system will produce renewable energy for the country's electricity grid and avoid approximately 317 metric tons of carbon emissions annually.
FortisTCI has also leased the 13,000 square foot roof space of Cargo Express/Tropical Shipping's building on South Dock Road in Providenciales to install a 200 kW solar photovoltaic system. The system is projected to avoid approximately 188 metric tons of carbon emissions annually once commissioned. Both systems will be installed by the end of 2022.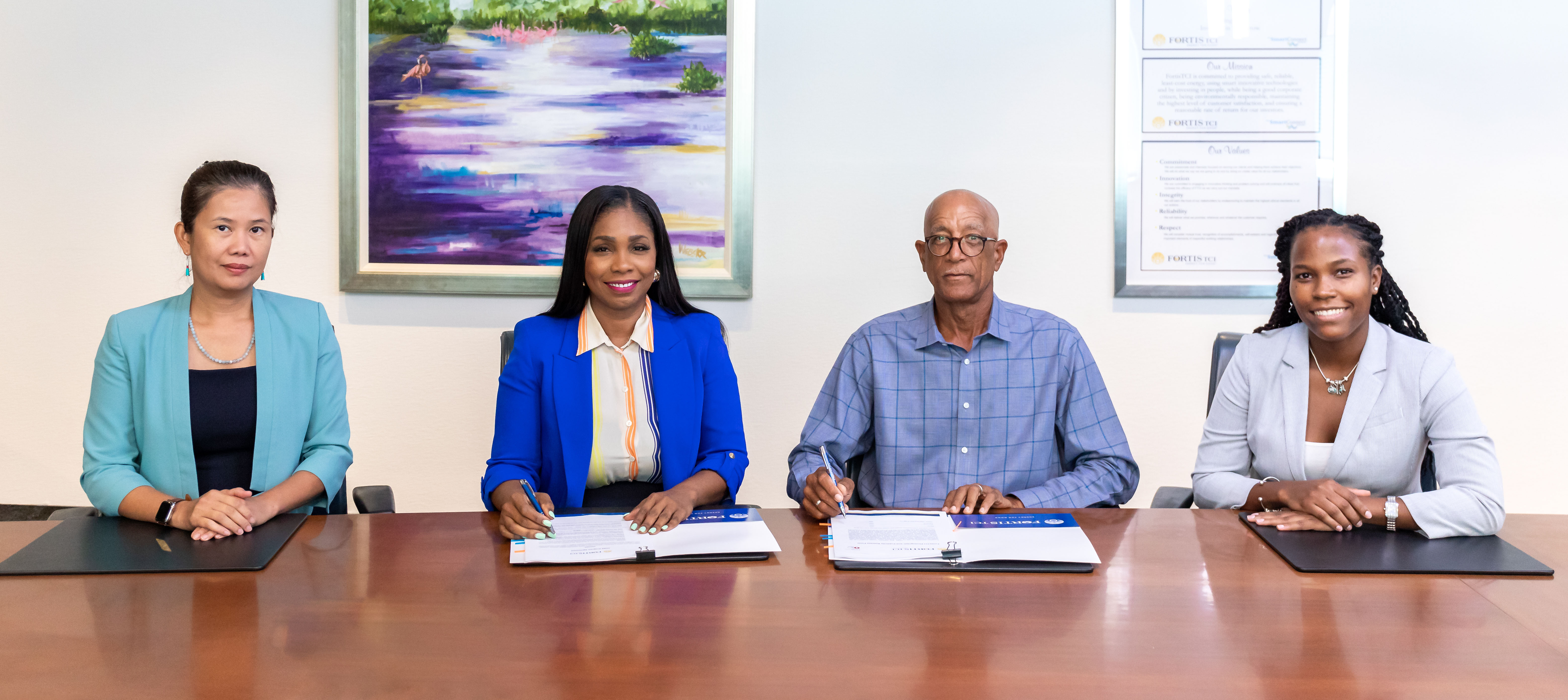 The UORE program, operated by FortisTCI, has been in place since 2015. The program now has 18 partnerships following the recent signees, which will increase the number of solar energy system installations across partner properties.
Customers undergo a pre-qualification process, and successful applicants receive incentives for leasing their roof space and the solar energy produced by the system. FortisTCI purchases, install, maintains, and owns the solar system at these properties at no cost to the customer.
Commenting on the partnership, Director of Cargo Express/Tropical Shipping, Carl Simmons stated: "The Cargo Express brand is eager to partner with FortisTCI in advancing renewable energy initiatives in the TCI. This partnership allows us to protect the environment by generating electricity using solar energy, thereby reducing the use of fossil fuels. The installation of solar panels on Cargo Express's 13,000 square foot roof will benefit our organizations and the wider community."
Owner and Manager of Sam's Club, Gus Karagianis stated: "I am very fortunate to qualify for the UORE program operated by FortisTCI. I hope that more businesses that can qualify for the program, embrace the opportunity, and one rooftop at a time, we can all make a difference in creating a more sustainable energy future."
President and CEO at FortisTCI Ruth Forbes stated: "We wish to commend our newest UORE customers for supporting the journey to a more sustainable energy future. Roof-mounted solar installations have allowed us to steadily increase our solar footprint year-over-year. Our studies have found that at least four acres of land are needed to produce 1MW of solar energy. Therefore, we continue to maximize roof spaces through customer partnerships. We also continue to pursue regulatory reform to advance our clean energy plan, which includes investing in utility-scale solar projects. By December 2022, we expect to have at least 2.6 MW of solar energy installed on the grid."