The contract for the newest 8.7 Megawatt (MW) Wärtsilä engine was signed for on June 10, 2014 and will place the Company in a position to meet projected load growth based on economic development forecasts through 2018. Reliable electricity is a precursor to economic development and is one of the first assessments potential investors will make regarding their investment decisions. The unit will be commissioned in September of this year at the Provo plant, which serves customers on Providenciales, North and Middle Caicos, as well as the Cays between Provo and North Caicos (excluding Parrot Cay).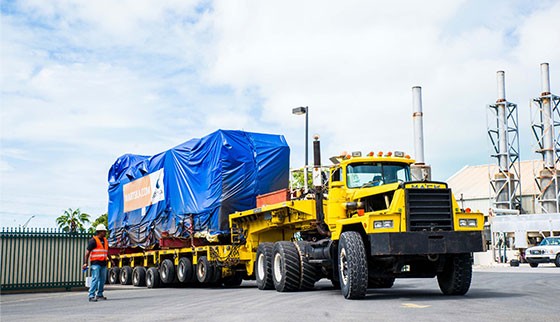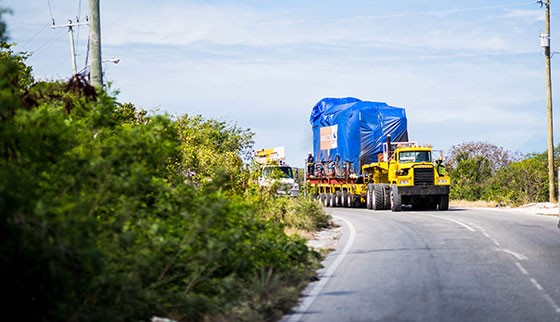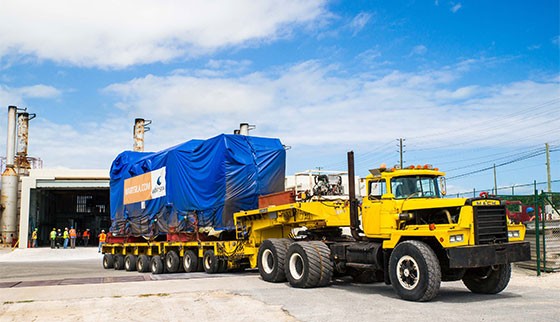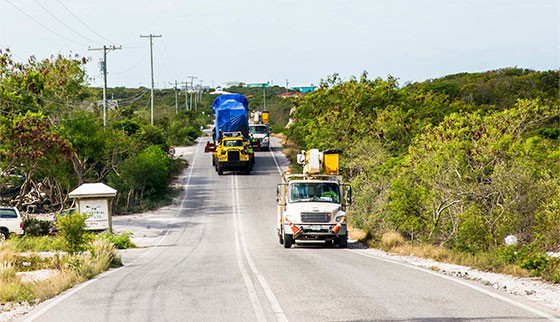 FortisTCI President and CEO, Eddinton Powell said, "The load on the electricity system is determined by our customers' aggregate demand, and FortisTCI must be in a position to meet that demand. Failure to do so would result in rolling blackouts and an unstable electricity grid, a situation common in our region. Moreover, the Turks and Caicos Islands is a high-end tourist destination which must have state-of-the-art electricity infrastructure. Because of the high quality of our system, we offer a competitive economic advantage to the Turks and Caicos Islands, helping to attract direct investment that contributes to the continued economic development of the country."
The utility business is highly financial-capital intensive, and the Company must invest to efficiently meet the load demand at all times. The new Wärtsilä engines are amongst the most technologically advanced in the world and have helped to reduce our carbon footprint through lower exhaust emissions over the past several years. FortisTCI has invested millions of dollars' in infrastructure, from generation and transmission & distribution (T&D) systems to customer service support and delivery infrastructure. The company has also taken the lead in exploring alternative sources of energy, including renewable energy.
In addition, FortisTCI has engaged consultants to investigate the feasibility of off-loading solutions that will facilitate streamlining the Company's fuel supply chain, which has the potential of further reducing the cost of electricity to our customers.
Notes to Editors:
1) FortisTCI Limited (FTCI) became a wholly owned subsidiary of Fortis Inc. located in Newfoundland, Canada in August 2006. Turks and Caicos Utility Limited (TCU), which is the sole provider of electricity on the Islands of Grand Turk and Salt Cay, was acquired by FTCI in August 2012. FTCI is the sole provider of electricity in Providenciales, North Caicos, Middle Caicos, East Caicos and adjacent Cays, and South Caicos. Together the two companies serve more than 13,000 electricity customers in the Turks & Caicos Islands. The Utilities have an aggregate diesel-fired generating capacity of approximately 75 megawatts. Additional information on FortisTCI can be accessed at
www.fortistci.com
.
2) Fortis is a leader in the North American electric and gas utility business, with total assets of more than $26 billion and fiscal 2014 revenue of $5.4 billion. Its regulated utilities account for approximately 93% of total assets and serve more than 3 million customers across Canada and in the United States and the Caribbean. Fortis owns non-regulated hydroelectric generation assets in Canada, Belize and Upstate New York. The Corporation's non-utility investment is comprised of hotels and commercial real estate in Canada. For more information, visit www.fortisinc.com or www.sedar.com
CONTACT:
Allan Robinson
VP, Customer & Corporate Services
FortisTCI Ltd
Tel: 649-946-4313 Ext. 2507
Email: arobinson@fortistci.com