FortisTCI Sponsors First TCIFA Youth Football League
Providenciales, Turks and Caicos Islands (Tuesday, February 7, 2017) – FortisTCI (the Company) announced on February 6, 2017, at a joint press conference alongside the Turks and Caicos Islands Football Association (TCIFA), the establishment of the Country's first Youth Football League.
The FortisTCI Youth League will begin on March 4, 2017, and last through early June, at which time teams will compete for the coveted FortisTCI Cup. There will be 22 teams in the league, children ages 13 and under, consisting of an estimated 282 participants. There will be eight boy and eight girl teams for the U11 and U9 divisions, and six U13 co-ed teams.
The TCIFA was founded in 1996 and became a member of the Fédération Internationale de Football Association (FIFA) in 1998. The non-for-profit focuses on football development throughout the Turks and Caicos Islands and is led today by Sonia Bien-Aime, the Association's first female President elected in 2014. Ms. Bien-Aime has also been a FIFA council member since 2013.
Speaking about the new league, Ms. Bien-Aime said, "The TCIFA is excited to be partners with FortisTCI on this new Youth League. We recognize that the growth and development of football in TCI has its genesis in our grassroots and youth programs. It is on this infrastructure that we build towards our national teams, and as such, we eagerly embrace this sponsorship by one of the leaders in our corporate community. We see this joint venture as one that will grow and evolve to the benefit of our young population both on and off the field. This, in turn, will be fruitful to the ultimate goal of nation building."
FortisTCI President and CEO Eddinton Powell added, "FortisTCI is a strong supporter of youth programs throughout the Turks and Caicos Islands, particularly in the areas of Education,Science, Sports, and Culture. The Company is pleased to have the opportunity to collaborate with the TCIFA on what will undoubtedly be an experience of a lifetime for these young and talented football players. Organized sports do far more than provide a positive outlet for our youth. Well run organizations such as the TCIFA, and others that we sponsor promotes the development of young people in a particular area and provides life skills that will be useful once these children become young adults and enter society on their own. Again, we are pleased to support the TCIFA, and the youth of the Turks and Caicos Islands."
Leading up to the first day of league games, FortisTCI and the TCIFA will host an opening ceremony and parade march to introduce teams, players, and coaches, to the community.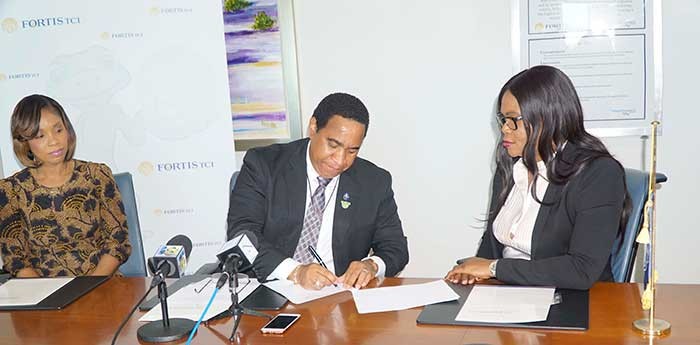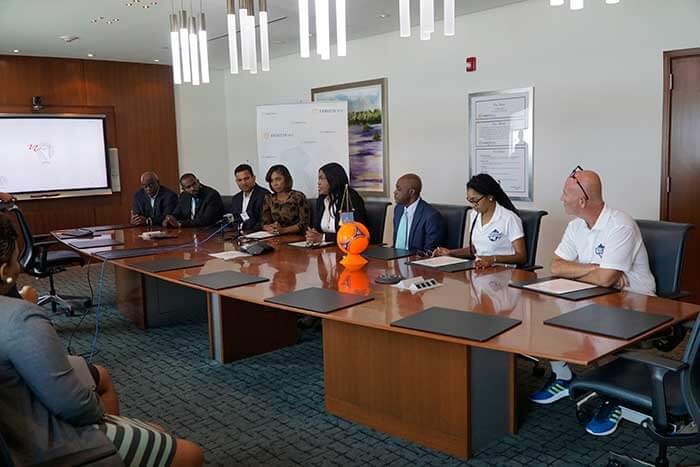 Notes to Editors:
1) FortisTCI Limited (FTCI) is a wholly owned subsidiary of Fortis Inc., and is the sole provider of electricity in Providenciales, North Caicos, Middle Caicos, South Caicos, East Caicos and adjacent Cays. In August 2012, Turks and Caicos Utility Limited (TCU), which is the sole provider of electricity on the Islands of Grand Turk and Salt Cay, was acquired by FTCI. Together the two companies serve more than 14,000 electricity customers in the Turks & Caicos Islands archipelago. FTCI and TCU have an aggregate diesel-fired generating capacity of approximately 82 megawatts.For additional information, visit www.fortistci.com
2) Fortis is a leader in the North American regulated electric and gas utility industry with total assets of approximately $47 billion, on a pro forma basis as at September 30, 2016 including the acquisition of ITC Holdings Corp. The Corporation's 8,000 employees serve utility customers in five Canadian provinces, nine U.S. states and three Caribbean countries.
Fortis shares are listed on the TSX and NYSE and trade under the symbol FTS. Additional information can be accessed at www.fortisinc.com, www.sedar.com or www.sec.gov.
CONTACT:
Talisha Simons
Director of Corporate Communications & Public Affairs
FortisTCI Ltd
Tel: 649-946-4313 Ext. 2519
Email: tsimons@fortistci.com