Providenciales, Turks and Caicos Islands (Wednesday, July 8, 2020) – FortisTCI and the Ritz-Carlton Hotel and Residences are working together to increase enewable energy integration in the Turks and Caicos Islands. The luxury-branded development has signed on as FortisTCI's 10th Utility Owned Renewable Energy Program (UORE) customer, further diversifying the country's energy profile.
The Ritz-Carlton Hotel and Residences are currently under construction on Grace Bay Beach,Providenciales, and are expected to open in 2021.
A 210.6 kW rooftop solar PV system will be installed on the resort's casino and restaurant rooftop. It will be a grid-tied installation, generating approximately 310MWh annually and help avoid approximately 244 tons of CO2 emissions. Customers participating in the UORE program receive a monthly fixed credit for rooftop space and an annual variable incentive based on system production.
Speaking about the partnership, Director Roberto Stipa said, "Our team is very excited to partner with FortisTCI on this project and to reduce our environmental impact. Our goal at the Ritz Carlton is based on building and operating sustainable hotels and doing our part to protect our natural surroundings. We are especially proud to be the first resort property in the Turks and Caicos Islands signed on to this FortisTCI renewable energy program."
FortisTCI President and CEO Eddinton Powell said, "Sustainability projects like solar and wind will be key to the diversification of energy in the Turks and Caicos Islands. And we cannot achieve clean-energy goals without partnerships such as this. By working together, we will transform the energy landscape of the Turks and Caicos Islands. I am pleased to welcome the Ritz-Carlton on board as our newest partner in renewable energy. With the right regulatory framework and business environment, I am confident that we can increase our roof-mounted solar uptake in the coming years. Certainly, we look forward to joining with more customers for sustainability projects that benefit all stakeholders."
To date, FortisTCI has installed over 1MW of distributed solar PV generation and has plans to complete an additional 1 MW project across the islands. As outlined in the Resilient National Energy Transition Strategy (R-NETS), developed by the Turks and Caicos Government and FortisTCI in conjunction with the Rocky Mountain Institute, the company is aiming to integrate 33% renewable energy by 2040.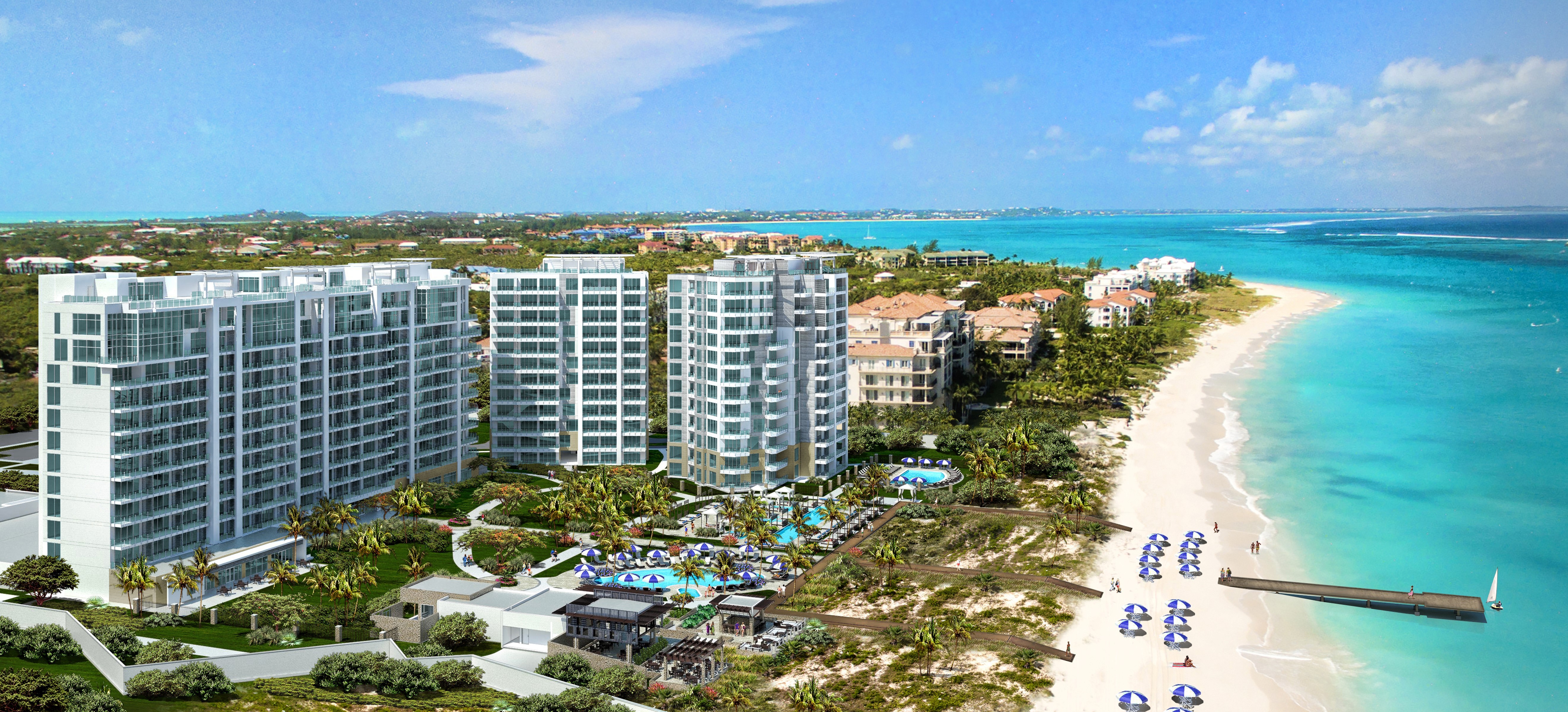 Caption: The Ritz-Carlton Residencies is located on the world renowned Grace Bay beach and currently under construction. Upon opening in 2021, the property will be home to a 210.6 kW grid-tied UORE solar PV system owned and managed by FortisTCI.
For more on the FortisTCI RE programs, visit Fortis TCI Renewable Energy .
For more on the Ritz Carlton Hotel and Residences, visit The Ritz-Carlton Residences, Grace Bay.
Notes to Editors:
About FortisTCI
FortisTCI Limited (FTCI) is the public electricity supplier in Turks and Caicos, serving the islands of Providenciales, North Caicos, Middle Caicos, South Caicos, East Caicos, and the adjacent Cays. Turks and Caicos Utility Limited (TCU), purchased by FortisTCI in August 2012, delivers electricity on the Islands of Grand Turk and Salt Cay. Together, the two companies have more than 15,000 customers, an aggregate diesel-fired generating capacity of approximately 90.7 megawatts, and 1MW of grid-tied roof-top distributed solar PV.For further information visit www.fortistci.com.
FortisTCI is a subsidiary of Fortis Inc., a leader in the North American regulated electric and gas utility industry. For further information visit www.fortisinc.com.