Providenciales, Turks and Caicos Islands (Thursday, August 25, 2016) – Work-study experience afforded to young Turks and Caicos Islanders at FortisTCI (the Company) ends on Friday, August 26, 2016. It is through the Summer Internship Program (SIP) and the Student Summer Employment Program (SSEP) that the Company is able to expose several students to various professional careers within the electric utility industry. During the 2016 summer holiday, a total of thirty-four students successfully gained paid internships at the FortisTCI. Nine of the thirty-four students were either in university, college, or studying A-levels working toward higher academic goals.
The SIP provides an opportunity for high school students during a two-week period to experience a highly developed work environment while also obtaining an overview of the types of career paths available at electric utilities. The SSEP is marketed toward College and University students as an opportunity to apply theoretical knowledge to real-world situations under the supervision of FortisTCI professionals. Students enrolled in SSEP work with the Company for an extended twomonth period, and sometimes the experience serves as a required work-study school credit.
This year's SSEP college students included: Shamaad Lewis, Jasmine Rodgers, Tyler Demeritte, Tristan Greene, Kelly Charite, Ebeni Ingham, Nevanna Bent, Oral Selver, and Demetrio Quant. High schools across the Turks and Caicos were represented through SIP.
Vice President of Finance, HR, IT & CFO Ruth Forbes commented saying, "FortisTCI holds summer internships to a very high standard and aims to introduce these young people, who are the future of the Turks and Caicos Islands, to a demanding, fast pace, technological, and highstandard work environment. The energy business requires the integration of numerous disciplines to be successful. Therefore, our interns are exposed to a plethora of activities. Indeed, a wide range of skill sets are required for this type of organization to function and be successful and being exposed to this while still in school is a great opportunity to learn. We are also keen to impress upon the students the importance of professionalism, hard work, and good core values. We are certainly pleased with the 2016 SIP and SSEP candidates and encourage them to continue doing well as they return to school."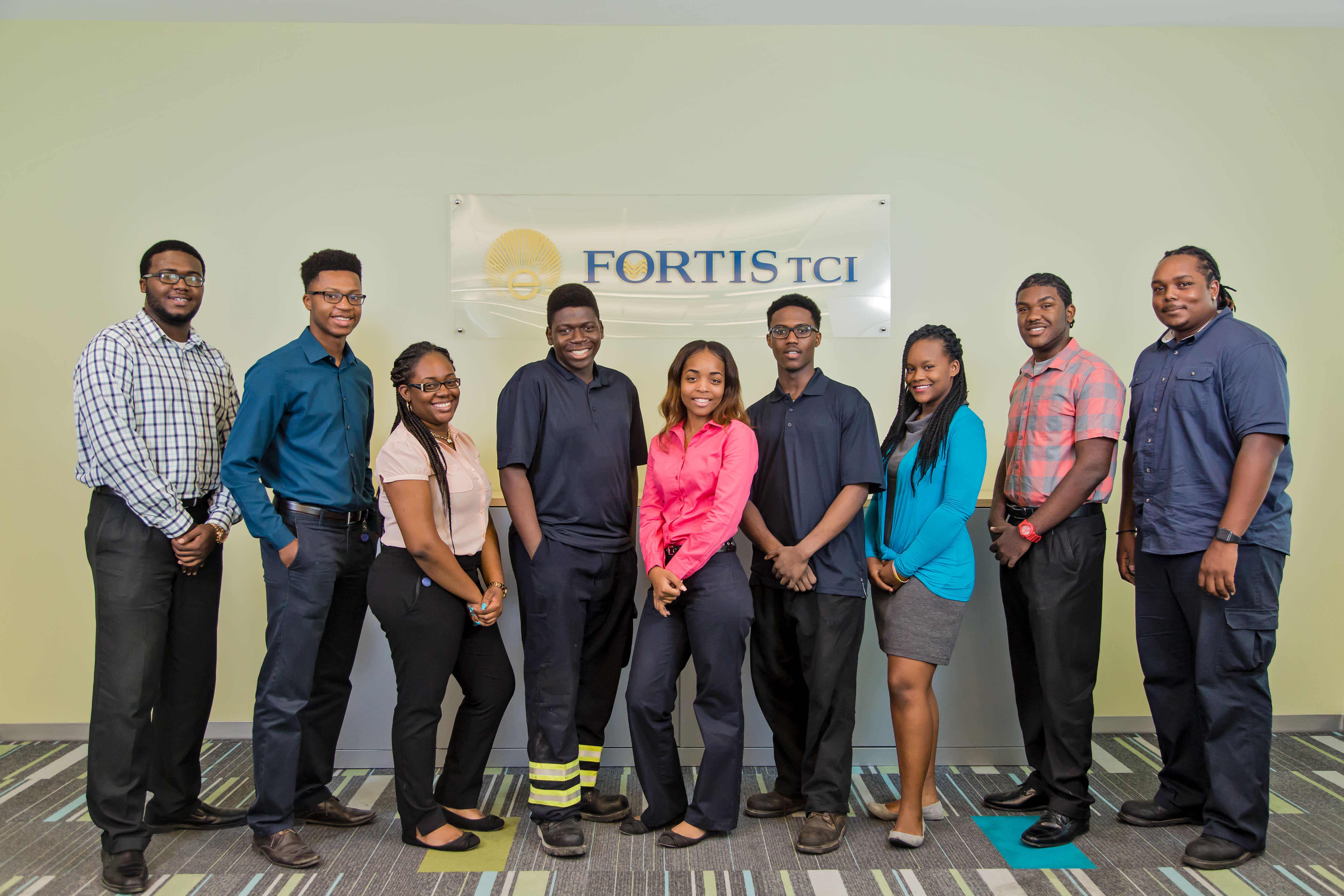 Notes to Editors:
FortisTCI Limited (FTCI) is a wholly owned subsidiary of Fortis Inc., and is the sole provider of electricity in Providenciales, North Caicos, Middle Caicos, South Caicos, East Caicos and adjacent Cays. In August 2012, Turks and Caicos Utility Limited (TCU), which is the sole provider of electricity on the Islands of Grand Turk and Salt Cay, was acquired by FTCI. Together the two companies serve more than 14,100 electricity customers in the Turks & Caicos Islands archipelago. FTCI and TCU have an aggregate diesel-fired generating capacity of approximately 82 megawatts.
For additional information, visit www.fortistci.com
Fortis Inc. is a leader in the North American electric and gas utility business, with total assets of approximately CAD$29 billion and fiscal 2015 revenue of CAD$6.7 billion. The Corporation's asset mix is approximately 94% regulated (69% electric, 25% gas), with the remaining 6% comprised of non-regulated energy infrastructure. The Corporation's regulated utilities serve more than 3 million customers across Canada, the United States and the Caribbean.
Additional information about Fortis Inc. can be accessed at www.fortisinc.com, www.sedar.com, or www.sec.gov.
CONTACT:
Talisha Simons
Director of Corporate Communications & Public Affairs
FortisTCI Ltd
Tel: 649-946-4313 Ext. 2519
Email: tsimons@fortistci.com