Aisha Laporte Appointed New FortisTCI VP of Finance, Corporate Services and Chief Financial Officer (CFO)
Providenciales, Turks and Caicos Islands (Thursday, October 1, 2020) – FortisTCI has announced the appointment of Aisha Laporte as Vice President of Finance, Corporate Services and CFO, a key addition to the executive team, effective October 1.
In her new role, Aisha will be responsible for the fiscal management of FortisTCI as a subsidiary of a publically listed and traded company. She will also serve as the executive lead of the materials management, customer service and human resources functions.
Aisha has over 12 years of experience as a utility professional, managing finance, supply chain, revenue protection and customer services. She began her tenure at FortisTCI in 2008, and served as Supervisor of Financial Services before being promoted to Manager of Financial Services. During her time leading the finance team, she was responsible for managing the financial reporting activities, budgeting process, and maintenance and development of financial policies and procedures that improved the company's fiduciary processes.
In 2012, Aisha was promoted to Director of Customer Services, and most recently served as Senior Director of Customer Services and Stakeholder Engagement, having assumed that role in 2017. At a corporate level, Aisha has led the automation of customer services, including consumption readings, account information, and payment options via the customer web portal 'My Online Account.' She has also played a critical role in establishing the company's revenue protection services and meter auditing processes, and led supply chain management activities.
A Grand Turk native and HJ Robinson High School graduate, Aisha earned a Bachelor's degree with distinction in Accounting from Nova Southeastern University in 2002 and passed the Certified Public Accountant (CPA) exam in 2004. Prior to joining the FortisTCI team, Aisha worked for three years as a principal auditor with the Turks and Caicos Islands Government and three years with the international firm KPMG.
FortisTCI President and CEO Ruth Forbes, speaking about the appointment said, "I am pleased to welcome Aisha to the executive team and to congratulate her on a well-deserved promotion as Vice President. Over the years, and in whatever role she has served, Aisha has delivered top-rated performances, always exemplifying a strong commitment to excellence, team building and to the values of FortisTCI. I look forward to her future accomplishments in this new role."
Responding to her appointment, Aisha stated, "I am honored to join the executive team as Vice President, and humbled by the confidence that our President and CEO Ruth Forbes and the entire FortisTCI team have placed in me. I look forward to leading the financial affairs of the company and contributing to the continued transformation of FortisTCI by focusing on the growth and development of our employees, delivering innovative solutions to our stakeholders and excellent service to our customers."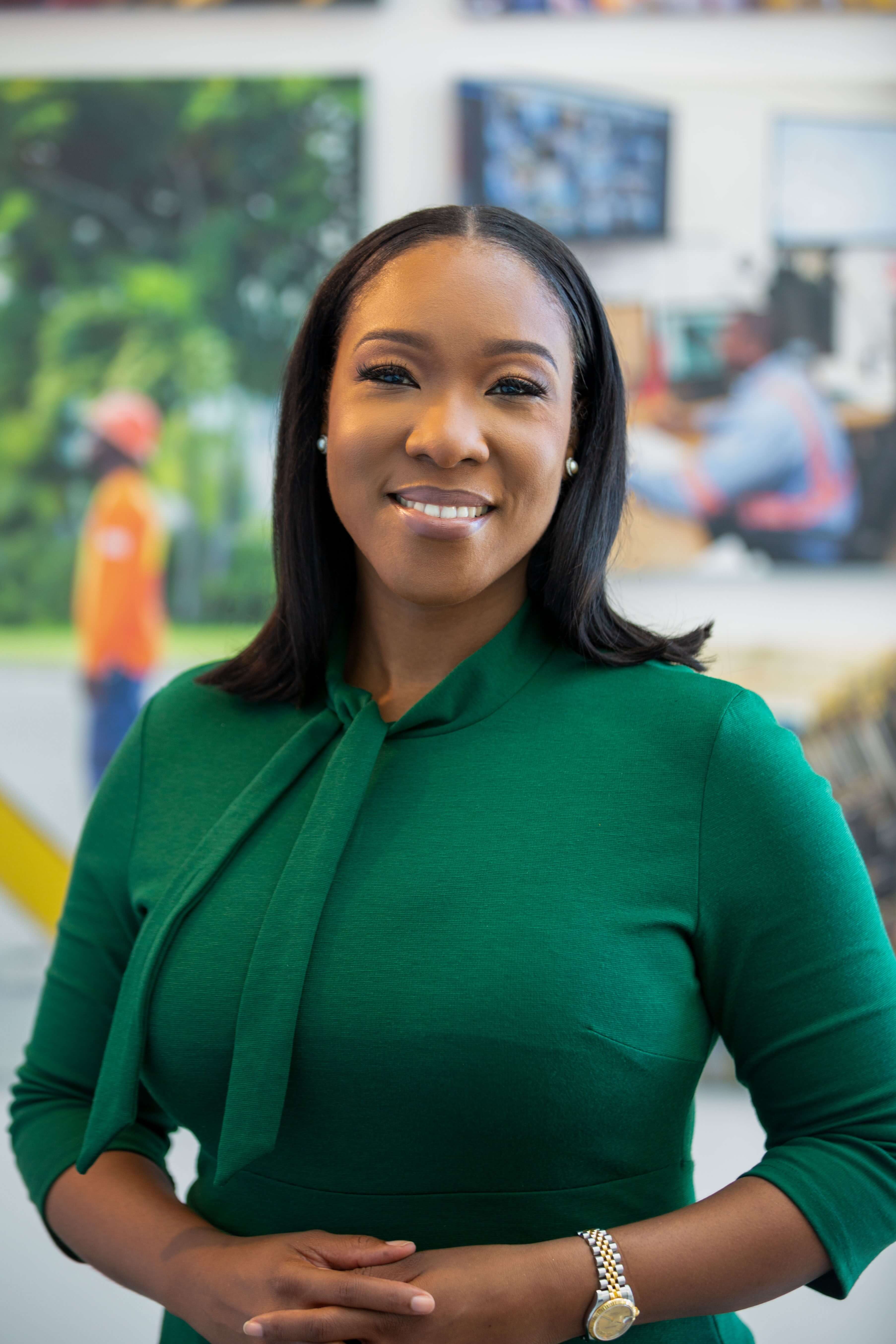 Caption: Effective October 1, Mrs. Aisha Laporte is FortisTCI's new VP of Finance, Corporate Services and CFO.
Notes to Editors:
About FortisTCI
FortisTCI Limited (FTCI) is the public electricity supplier in Turks and Caicos, serving the islands of Providenciales, North Caicos, Middle Caicos, South Caicos, East Caicos, and the adjacent Cays. Turks and Caicos Utility Limited (TCU), purchased by FortisTCI in August 2012, delivers electricity on the Islands of Grand Turk and Salt Cay. Together, the two companies have more than 15,000 customers, an aggregate diesel-fired generating capacity of approximately 90.7 megawatts, and 1MW of grid-tied roof-top distributed solar PV. For further information visit www.fortistci.com.
FortisTCI is a subsidiary of Fortis Inc., a leader in the North American regulated electric and gas utility industry. For further information visit www.fortisinc.com.
Contact:
Talisha Simons
Senior Director of Corporate Communications & Public Affairs
FortisTCI Ltd
Tel: 649-946-4313 Ext. 2519
Email: tsimons@fortistci.com