The randomly selected couple was surprised by the win and very excited by the announcement initially made by phone call. Matthew Williams said with smile, "Our luck usually isn't this good! We needed a new refrigerator."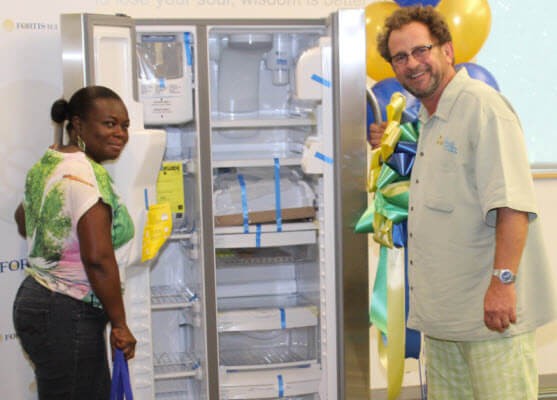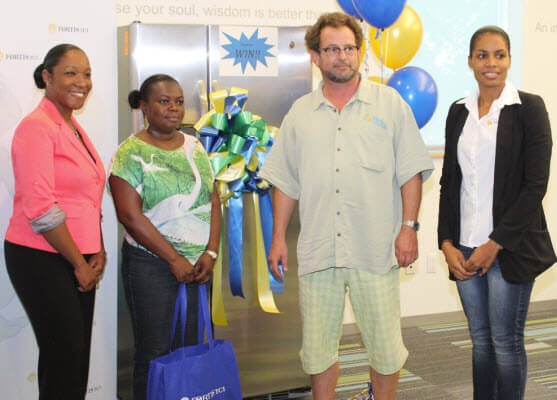 The Vice President of Customer and Corporate Services, Allan Robinson, elaborated on energy conservation education and why partnering with the utility company can help customers to better manage their consumption. Mr. Robinson said, "We decided to launch The SmartConnect Program as a solution to some of the concerns being voiced by our customers. While we cannot control the fuel factor, we are making every effort to educate our customers on ways they can save on their energy costs."
The FortisTCI SmartConnect Program is an information sharing and relationship building initiative that the Company has launched to focus on its customers' needs. SmartConnect, paves the way for FortisTCI customers to learn about their utility company and about the smart use of energy at home and in their businesses. One way to learn more about this program is by signing up for a Connecting with You Customer Information Sessions held by request. If you have a group interested in hosting one of these sessions, please contact us by emailing corpcomm@fortistci.com. Details can also be found at www.fortistci.com.
Notes to Editors:
1) FortisTCI Limited (FTCI) became a wholly owned subsidiary of Fortis Inc. located in Newfoundland, Canada in August 2006. Turks and Caicos Utility Limited (TCU), which is the sole provider of electricity on the Islands of Grand Turk and Salt Cay, was acquired by FTCI in August 2012. FTIC is the sole provider of electricity in Providenciales, North Caicos, Middle Caicos, East Caicos and adjacent Cays, and South Caicos. Together the two companies serve approximately 12,000 electricity customers in the Turks & Caicos Islands. The Utilities have an aggregate diesel-fired generating capacity of approximately 75 megawatts. Additional information on FortisTCI can be accessed at www.fortistci.com.
2) Fortis Inc. is the largest investor-owned gas and electric distribution utility in Canada. Its regulated utilities account for 90 per cent of total assets and serve more than 2.4 million customers across Canada and in New York State and the Caribbean. Fortis owns non-regulated hydroelectric generation assets in Canada, Belize and Upstate New York. The Corporation's non-utility investments are comprised of hotels and commercial real estate in Canada and petroleum supply operations in the Mid-Atlantic Region of the United States. Fortis Inc. shares are listed on the Toronto Stock Exchange and trade under the symbol FTS. Additional information can be accessed at www.fortisinc.com or www.sedar.com.
CONTACT:
Allan Robinson
VP, Customer & Corporate Services
FortisTCI Ltd
Tel: 649-946-4313 Ext. 2507
Email: arobinson@fortistci.com