Providenciales, Turks and Caicos Islands (Wednesday, August 17, 2016) – The international independent credit rating agency Standard & Poor's(S&P), recently commenced an annual review of the FortisTCI (the "Company") 'BBB' corporate rating. This rating was initially achieved by the Company in 2014 and reconfirmed in 2015. The S&P 2016 review results were announced on Thursday, August 11, 2016, concluding that FortisTCI has maintained it's 'BBB' (Outlook:Stable) global corporate credit rating.
According to S&P standards, "an obligor rated 'BBB' has adequate capacity to meet its financial commitments. However, adverse economic conditions or changing circumstances are more likely to lead to a weakened capacity of the obligor to meet its financial commitments."
The report highlighted as it has in previous years, that "simple contract, cost-of-service style regulation, and the expectation that there will be no material changes to the licensing agreement and tariff structure" were positives in the rationale. The FortisTCI strategic relationship with parent company Fortis Inc. was also highlighted as a positive. S&P also stated in their report that, "Although we do not expect a downgrade during the outlook horizon, any material adverse regulatory decision, unfavourable changes to the regulatory structure or operating license or weakening in the Turks and Caicos Islands' economy could all lead to a downgrade."
President and CEO Eddinton Powell commented saying, "There is great value in having an investment-grade corporate credit rating, particularly in the electric utility industry which is one of the most capital-intensive industries there is. Since achieving the S&P credit rating, FortisTCI has gained access to competitive capital markets in New York, as well as the domestic market through the National Insurance Board (NIB), helping to fund much-needed investment in energy infrastructure projects benefiting the Turks and Caicos Islands. Therefore, we are pleased to have achieved a successful outcome from the annual review by S&P." Mr. Powell added, "On behalf of FortisTCI, I wish to thank our parent company, Fortis Inc. for their support, and extend congratulations to the Turks and Caicos Islands Government for their effort in maintaining the Sovereign rating of BBB+ announced in July. Without an investment-grade Sovereign rating, an investment-grade corporate debt rating, and the benefits it offers to all stakeholders, would not be possible."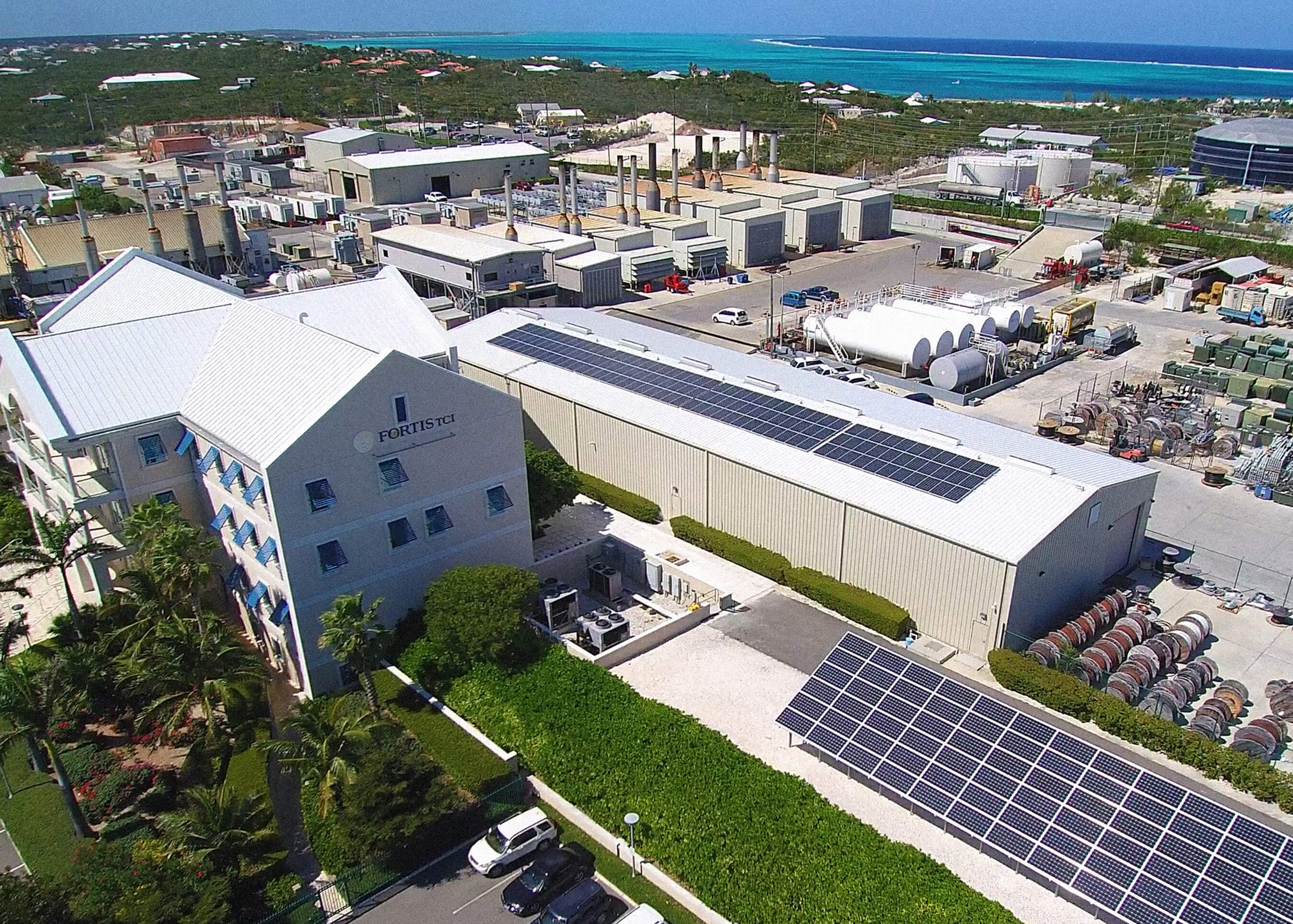 Notes to Editors:
FortisTCI Limited (FTCI) is a wholly owned subsidiary of Fortis Inc., and is the sole provider of electricity in Providenciales, North Caicos, Middle Caicos, South Caicos, East Caicos and adjacent Cays. In August 2012, Turks and Caicos Utility Limited (TCU), which is the sole provider of electricity on the Islands of Grand Turk and Salt Cay, was acquired by FTCI. Together the two companies serve more than 14,100 electricity customers in the Turks & Caicos Islands archipelago. FTCI and TCU have an aggregate diesel-fired generating capacity of approximately 82 megawatts.
For additional information, visit www.fortistci.com
Fortis Inc. is a leader in the North American electric and gas utility business, with total assets of approximately CAD$29 billion and fiscal 2015 revenue of CAD$6.7 billion. The Corporation's asset mix is approximately 94% regulated (69% electric, 25% gas), with the remaining 6% comprised of non-regulated energy infrastructure. The Corporation's regulated utilities serve more than 3 million customers across Canada, the United States and the Caribbean. Additional information about Fortis Inc. can be accessed at www.fortisinc.com, www.sedar.com,
or www.sec.gov.
CONTACT:
Talisha Simons
Director of Corporate Communications & Public Affairs
FortisTCI Ltd
Tel: 649-946-4313 Ext. 2519
Email: tsimons@fortistci.com